Contracted ProcessingOutline of Contract Processing
Be-spoke processing
What is contracted processing?
We respond to various customers' requests on food additive development. We can support throughout the process, from the consultations up to the productization, Consult us.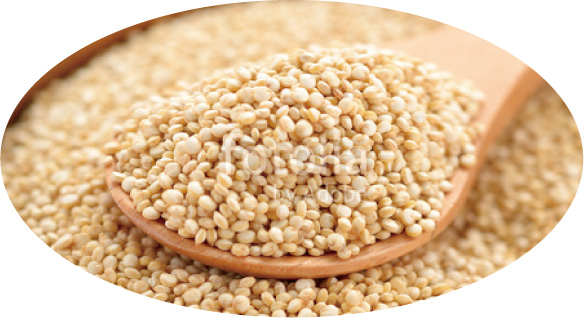 OEM consignments
With reliable quality, we respond to the changes of the times.
The needs and expectations for food processing getting ever higher due to changes in lifestyle and diversification of eating habits and preferences.
Organo Food-Tech has a proprietary factory equipped with prototype producing equipment prototype equipment for various foods and evaluation equipment, proposing high-quality product development.
We respond to various requests.
Processing contents
Improve functionality by making the powder into granules

Benefits

・ Preventing powdering  ・Solubility UP

Available Materials

Thickening polysaccharide, seasoning, etc.

Using a crusher, grinding crystal material

Benefits

・Classification prevention ・Solubility UP

Available Materials

Citric acid etc

Advantages of customized curing agent

Benefits

Improves usability

Available Materials

Sodium nitrite, polymerized phosphate, various proteins

Accurately mixed vitamins

Benefits

Small quantity of fine vitamin premix can be ordered

Available Materials

Various vitamins, folic acid etc.

Design all kinds of texture

Benefits

・Customize according to the items ・Improves usability

Available Materials

Various Hydrocolloids (curdlan, xanthan gum, etc.)

Mix according to customer's specification dilution

Benefits

・concentration dilution ・subdivision handling

Available Materials

PH adjustment agent, thickening polysaccharide etc.
production equipment
Powder Mixing Machine

We possess multiple mixers and we will mix and produce several to several dozen different powders.

Crushing machine

We will mainly crush process crystal powder if necessary.

Liquid mixer

Manufacture and dilution of liquid mixer liquid formulation We will manufacture.

Fluidized Bed Granulator

We will process granules by binding powders with a binder solution.

Fill line

Weight check, metal detector inspection will be carried out.
Package presentation
Various packaging forms

Kraft bags, cardboard boxes, etc., various packaging available.

Bulk craft packaging

Bulk cardboard packaging

1 kg Poly bag small packaging

500 g Stand pouch packaging
Planning and development
Lab granulator

We can produce approx. 500g of prototype and make proposal.

Particle size distribution measurement

We measure the particle size of the finished powder.

Viscosity measurement

We measure viscosity when dissolving powder in solution.

Solubility test

We evaluate the solubility when dissolving powder in solution.
quality management
Physicochemical examination

Various physicochemical examination can be carried out.

Microorganism test

Various microorganism tests can be carried out.
Storage · Shipment
Delivery center

Implement inventory control at its own warehouse. We will ship to the whole country.