Introduction of Main FactoryFactory introduction
Deliciousness thorough quality & hygiene control
Factory introduction
Organo Food Tech Corporation strives to foster a healthy and rich food culture with reliable technology, while valuing the harmony between people and the environment under the strict hygiene and quality control.
MAP▶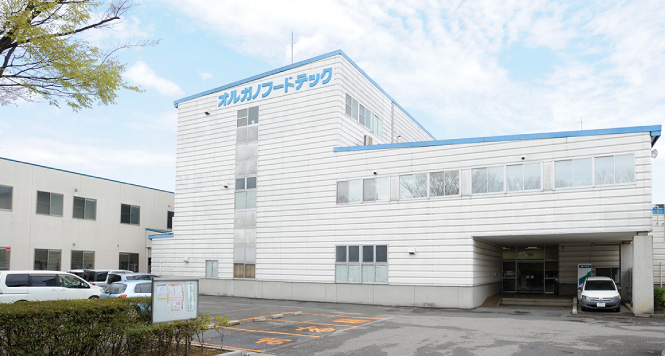 Main Factory(Satte City, Saitama)
▶ Main Factory
The main factory located in Satte City, Saitama Prefecture is a clean and advanced facility that harmonizes with beautiful nature. We have introduced a food management system based on international standard FSSC 22000 for food safety management. We receive a wide range of orders such as manufacturing, development of food materials to designing products according to customers' request and contracted processing.
▶ Quality Control Department
In order to deliver safe and reliable as well as tasty products, we conducted inspections based on strict inspection standards for hygiene and quality control. We will only ship the products that have passed the standard. All employees are highly conscious of QC, and actively working to improve it on a daily basis.